Beyond CHS
Update: June 26, 2020
Beyond CHS is closed for the summer and will reopen on September 9, 2020. For more information, visit our Beyond CHS Closed for Summer update here.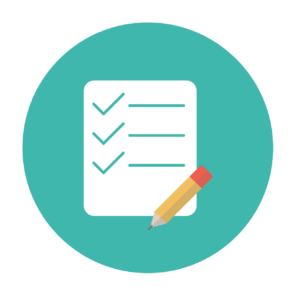 College and Career Planning
Beyond CHS provides resources to prepare students for life after high school. Internship and work opportunities and extensive files of scholarship applications as well as college financial aid forms are available for students. All students and parents are welcome to attend college and military visits and career seminars.
Ordering Transcripts
Current students and alumni can request official and unofficial transcripts via Parchment, an online service that provides a privacy-protected, trackable, and overall efficient process for ordering and sending transcripts. As a courtesy of Parchment, all transcript requests are FREE through the end of the school year.
Current students should have received an email with links to complete their Parchment account registration. Please note that this link is unique to each student, and should not be shared with other students. Alumni and students without a unique registration link can use the link below to set up their account.
Frequently Asked Questions
What is a transcript and why would I need one?
A transcript is a student's academic record and includes class history, grades, GPA, etc. and is therefore useful in demonstrating academic achievement. A transcript may be a requirement of an internship, scholarship, or college application, and some auto insurance companies even offer discounts to students with a particular GPA.
How do I sign up for a Parchment account?
Each student should have received an email invitation to complete their Parchment account registration through their student email. Each email is unique to each student's information, so students should not share or forward their individualized emails. For students who are having trouble finding or accessing that email, and for all other Parchment requestors (such as Alumni or Parents), please refer to the above link and set up an account as a Third Party.
Is there a fee for using Parchment?
Parchment is offering all schools FREE access to this service through the end of the 2019-2020 school year, therefore all transcript requests are free of charge. Processing fees may be implemented in the future.
I've requested a transcript through Parchment. Now what?
Our registrar will complete your request within a week. If there are requirements missing prior to processing the request (such as waiting for semester grades or graduation check-out), the request will be placed on hold. Individuals will be notified of the status of their request throughout every step of the process via email, so be on the lookout for updates.
I need an unofficial transcript ASAP and can't wait a week. What else can I do?
You can download an unofficial transcript on Gradebook by selecting "Student Academic Record." There is no waiting period before you can download it, so this is the fastest way to get your unofficial transcript. Detailed instructions can be found here.
What if I need more help?
Refer  to the Parchment Guide to High School Transcripts, or email erin.hyde@corvallis.k12.or.us.